Miami Perfect Wedding, is a Group of Miami Wedding Professionals based in our Background planning and realizing Perfect Wedding in Miami.
Miami wedding photographers, Bouquets, Bridal Beauty, DJs, Jewelry, Wedding cakes, bridal consultants, Couture design, Accessories, Caterers… only qualified Miami professionals in each category to realize your PERFECT WEDDING in Miami.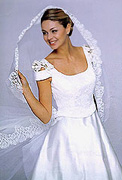 Each component of the Miami Wedding Group is convinced that Bridal and groom Satisfaction means Good Business and our Best VISIT CARD. ENJOY your Miami Wedding from the very beginning,.... We will take care about it.
WE DO NOT JUST PLAN YOUR MIAMI WEDDING WE WORK HARD TO REALIZE YOUR DREAMS AND PREPARE YOUR PERFECT WEDDING IN MIAMI